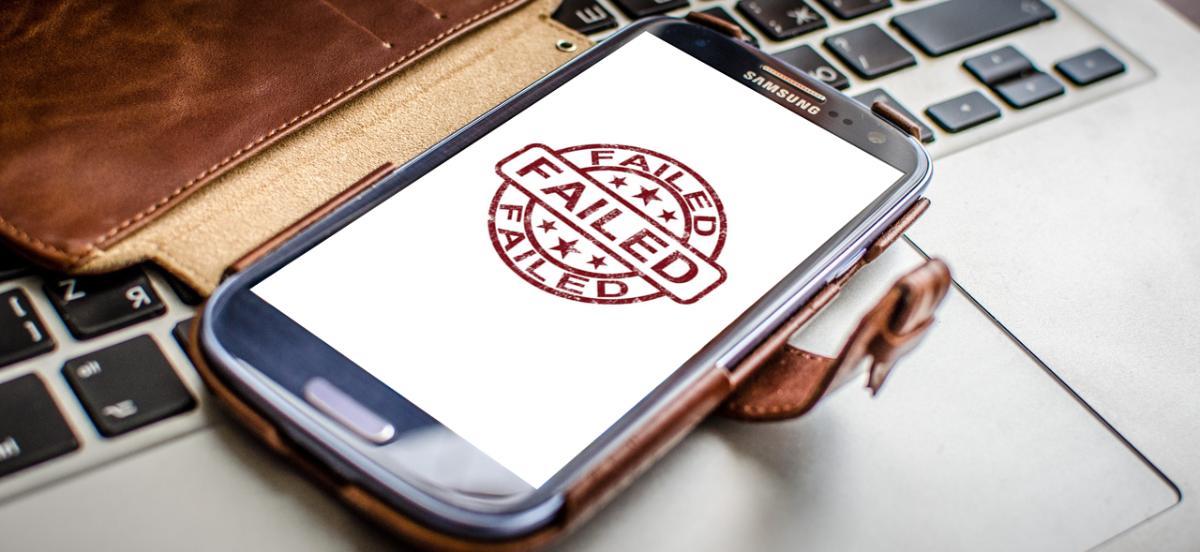 According to RiskIQ (neither Google Play), there are 8.93 million of mobile apps in the world and Ultranet forecasts that there will be 10 million in the next 2 years as the demand of mobile apps is on the rise. The majority are using more than 5 mobile apps for the different purpose either for cognition or entertainment. However, over half of all mobile apps on the market today will have to be fully replaced or rewritten over the next two years. With that, Ultranet strives to let you know that successful mobile app development is a very complex, resource-rich and difficult process. There is a need for mobile app developers to understand what makes a mobile app annoyed people and what you have to alert in the future. Therefore, Ultranet is here to share with you the 5 reasons that make the majority of the mobile apps fail as a business.
Making A Complicated Mobile App
Company websites and mobile apps work in common—users log in, search several pages, locate the page they're searching for and access, perhaps manipulate data to perform the desired task. Yet, mobile apps are somewhat different. Mobile apps are designed with a limited set of tasks in mind and allow users to perform these tasks quickly while running with minimal navigation. If you build your mobile app like your website, you will fail. Offer a poor user experience with numerous apps that have intrusive ads, counterintuitive options, and unnecessary features that bloat the app. All of that creates frustration for the users, who end up looking for one of the many competitors available. Therefore, Ultranet strongly proposes that you have to think like a user while you are developing a mobile app. You have to understand your target audience intimately and think about what users want to enjoy when using your mobile app.
The App Isn't Properly Tested
What do you think when you hear of "testing"? Bugs? Errors? Well, these are the big issues that need to be addressed during the app's creation, as a buggy or bloated app ruins a good performance. This, in turn, makes the user experience a nightmare. As a result, the users will end up being uninstalled and mocked due to the malfunctioning apps. Therefore, Ultranet reminds you to test your mobile app properly before it is live. Failing to test the app numerous times before launch can be highly damaging to its success. A simple but noticeable crash can end up alienating an audience who might never use it again. Moreover, successive testing processes need to be in place for you to detect other issues that may have slipped under your fingertips.
On the other side, Ultranet strongly advises you to have real users testing and play around with your app before it launches. This allows you to gain valuable feedback on the overall experience and functionality of your mobile app. With that, you can make rooms for change in order to increase the satisfaction of the users and lead you to success.
Mobile App Marketing Is Tough
Ultranet is unable to deny that mobile app development is considered as a big decision. It is expensive and time-consuming. However, it is a valuable and worthy investment for you to gain a high return on investment (ROI) despite the need for you to prepare the resources for mobile app development. Most importantly, patience. Why? Even when the lengthy and complicated process is over, just half of the war is over. Gaining exposure in the industry to your rivals in a saturated market is not an easy task and needs even more investment.
Getting the word out about your app sounds like a job you would want to do after it's launched. Yet, Ultranet would like to recommend you to create anticipation surrounding your app. This is because it is easier for you to motivate people to download it once it's live instead of struggling. Of course, your marketing strategies can go far beyond the launch date and well into your day-to-day app tasks.
Security Risks
Ultranet is unable to deny that the creation of a public-based API which allows users access to the data and features is one of the toughest parts of the mobile app development process. Normally, this phase takes 12-24 months. Any time developers deal with access permissions and reveal business logic, they presume a high risk and multiply complexities. The more you can create without exposing logic via APIs, the more the solution will be.
The App Lacks Originality
The high number of apps available makes it difficult for developers, coding teams, and software outsourcing firms to find a novel solution to those types of apps. As a consequence, there are countless apps out there that are way too similar for their own good. The market is oversaturated with applications that look and feel all the same and that target the same audiences. Hence, Ultranet pretty strongly suggests that you conduct comprehensive research about your field. There is a need for you to understand two points:
What is your uniqueness among your massive competitors?
Do your users get to recognize your app?
You have to identify your strength and weakness to make your mobile app unique.
Conclusion
Ultranet advises all of you to avoid the points discussed above if you want to develop a successful mobile app. Your customers need to genuinely enjoy using your mobile apps instead of your rivals to make you a success. Whereas, Ultranet does note that more reasons could lead to a mobile app failure. So, do follow us for more related information in the future.
Ultranet – For further inquiries on any of our expertise or services, whether it is for website design & development, mobile application development, or digital media marketing, please feel free to contact or WhatsApp +6016 203 2000, email [email protected] or visit ultranet.com.my. Thank you