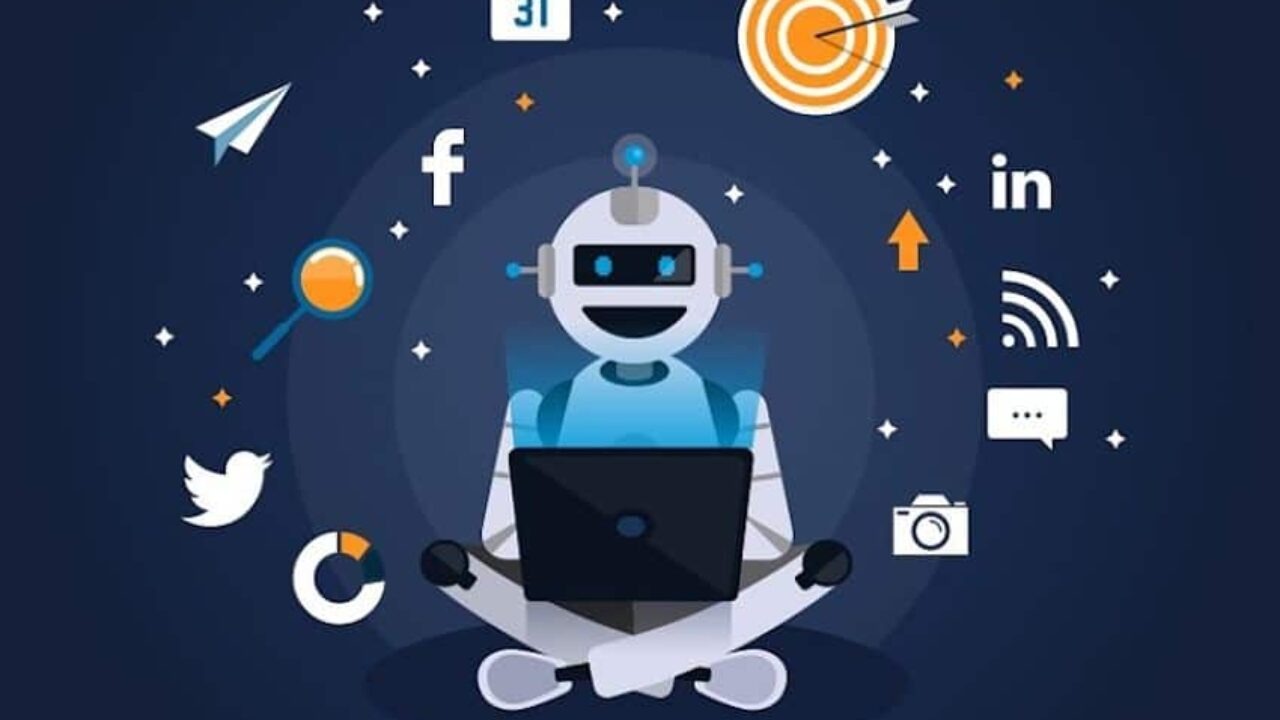 Following are the applications of AI in digital marketing:
Online Advertising
One of the most important aspects of digital marketing is online advertising. It allows businesses to quickly reach out to their target audience.
Most of the online ads we see now are delivered using a sophisticated artificial intelligence delivery mechanism known as "Programmatic Advertising."
Personalized User Experience
"Personalization is the new trend."  According to Evergage, 96% of marketers believe that personalization is important for providing a great customer experience. Today, AI has made it possible to figure out the likes and dislikes, behavioral patterns, interests, and activities of millions of people. It does this by collecting and analyzing user data while taking into consideration physiographic, demographics, devices, and geographical location, and others.
The market for Virtual Fitting Rooms is expected to increase by the year 2027. The Research Insights produced a detailed study on the Virtual Fitting Room Market to comprehend the comprehensive setup of Virtual Fitting Room Market industries.
AI-Powered Chatbots
AI-Powered Chatbots can respond to multiple customer queries at once. Because the automated response is so personalized, it can pursue any user who might be interested in purchasing your products or services.
Predictive Analysis
By researching a customer's past behavior and traits, AI uses statistical models and software to anticipate their future actions. As a result, AI helps marketers in learning more about their customers, such as what pricing they expect for a specific product. AI may also forecast what features people want in a product upgrade based on the data.
Web Designing
It sounds difficult to create a website without knowing HTML, CSS, and JavaScript. AI, on the other hand, has made it possible. Wix, a popular website builder, uses AI to create websites. All we need is content, a call to action, images, and a page layout to get started.
Email Marketing Campaigns
People prefer personalized emails that are relevant to them in this age of auto-generated emails. By evaluating user behavior and preferences, AI can help you in sending a personalized email for your email marketing campaigns.
Voice Search Optimization
According to Gary Vaynerchuck, voice searches account for 1 in every 4 Google searches, emphasizing the importance and necessity of voice search optimization. These revolutionary changes must be kept in mind by a marketer. Google's RankBrain, for example, can assist you to optimise your website for voice search. It will also help you in increasing organic traffic from search engines.
E-commerce
Artificial intelligence, when used correctly, can have a huge impact on e-commerce business owners. AI can do it all, from creating websites and content to providing product suggestions, managing inventory, and providing customer service. AI is also useful for predicting e-commerce sales, performing competitive market research, and identifying customer search trends, and more.
Content Creation
You might be wondering how it is even possible. It is, nonetheless, true. AI can create content for your website, product, or service. It can also write content for a news website.
It can generate human-like content by processing several terabytes of data and analyzing thousands of pieces of content. Popular publications like Associated Press and Forbes are already making use of content-generating tools.
Content Curation and Product Recommendations
It is a proven fact that content marketing provides the highest return on investment of any marketing strategy. Content curation and content creation are two important aspects of content marketing. The majority of content is created as a result of being inspired by other similar pieces of content. AI can also be used to find relevant content on our chosen topic.
AI-enabled tools include Concured and BuzzSumo help to find current trending content, and accordingly plan the future content, recreating existing content, scheduling it, and finally distributing it.
Netflix's movie and television show suggestions, as well as Amazon's product recommendations, are great examples of AI-based content curation.
Ultranet –
For further enquiries on any of our expertise or services, whether it is for website design & development, mobile application development, or digital media marketing, please feel free to contact or WhatsApp +6016-2032 000, email [email protected] or visit https://ultranet.com.my Thank you.