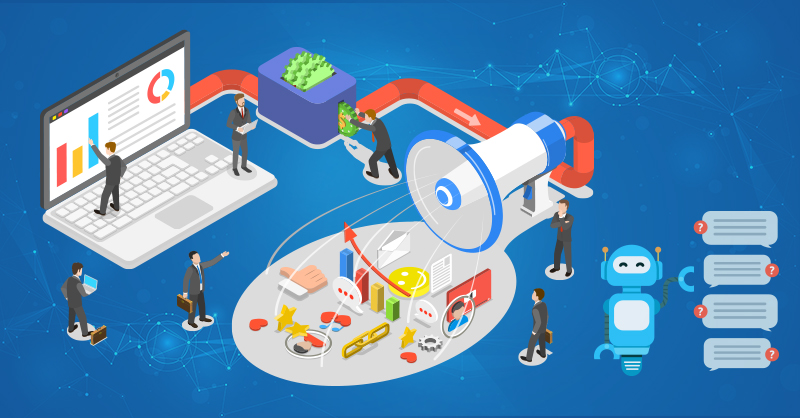 Start with quality web and mobile sites
It is vital in today's competitive economy to have both high-quality web and mobile sites. We're talking about factors like speed, design, user interface, and security when we say quality.
It's not enough to simply provide information or sell a product or service on a website. Because mobile devices account for 51 percent of all internet browsing, websites must be optimized for both PC and mobile devices.
To accommodate for the fact that clients are clicking with their fingers, mobile site design should be simple and responsive, with wider links.
Maintain a social media presence
Although most small business owners understand the importance of social media, it is all too easy to forget it when things get hectic. One of the keys to maintaining your social media presence is being honest about the time you have available.
Customers will not be interested in an out-of-date social media page. If you just have time to handle one account, choose a platform that is appropriate for your business and keep to a publishing schedule.
You may increase your audience engagement by posting memes with clever captions. Posting memes demonstrates that you are current with current events and understand your market and customers. Memes, after all, are extremely popular.
Consistent Online Reputation Management Campaigns
To present a great image to clients, you must always strive to maintain a positive online reputation.
In addition to managing your social media pages, you'll need to create and manage your company's presence on review sites like Google Maps and Yelp.
This is a crucial part of any online reputation management plan. Customer reviews are today's referrals. If you uncover a negative review from a customer, respond quickly and courteously on the site with the goal of addressing the customer's complaint.
This will demonstrate to the existing customer, as well as new consumers, that you care about them and will endeavour to resolve any issues that may develop.
Make use of remarketing
You can employ targeted internet advertising to drive visitors to your site after you've set up your website and social media profiles. Set up a retargeting campaign using Google Ads and Facebook Ads once you've identified the potential clients among these visitors.