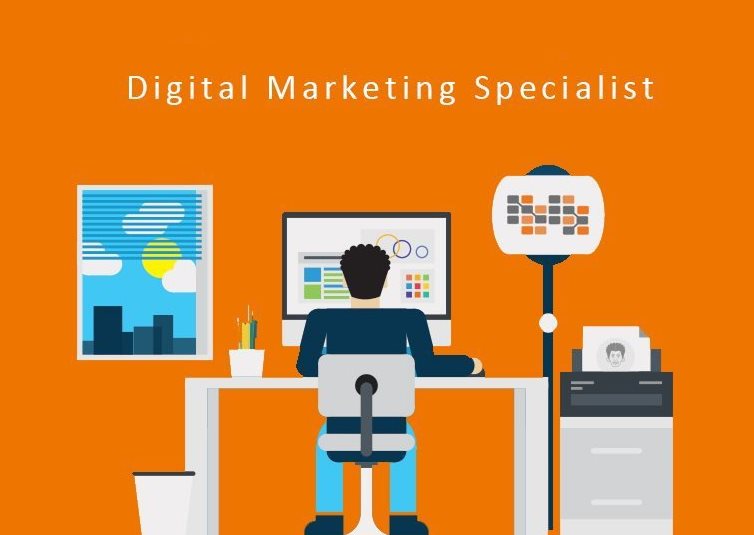 Today's technology-driven economy demands marketers and entrepreneurs to learn about digital marketing. Digital marketing is a career that combines traditional marketing, web design, SEO, social media marketing, content writing, and much more, so the traits required to succeed are many and varied.With many corporations implementing digital marketing practices and hiring digital marketing professionals, how would you as a Digital Marketer set yourself apart from your competitors?

Let's look at the top 7 skills required to become a Digital Marketing expert:

1. Data Analysis 

Data Analytics refers to the utilization of functional procedures and modern softwares to gather and process a wide range of information from different online interactions of your target market. These online interactions could be in the form of content consumed, online transactions, search queries and other relevant footprints relevant to your business. With number of online tools now available to measure data across different platforms, it becomes relatively easier for marketers to analyse and make relevant marketing decisions. Marketers need to understand the concept of data cleansing which refers to the process of getting rid of incorrect, duplicated or incomplete data from the database. It is recommended to constantly update the database and get rid of unwanted data to make effective decisions.

2. Content Creation

The heart of digital marketing is generating content that will pull a company's target audience to the brand. The aim should not only be to create high-quality content and SEO-friendly content, but also to understand the process of how to effectively get audiences to engage. It is recommended to make "creating evergreen content" a part of the goal. This means that if a customer finds the content a day later or years later, the information will still be relevant to their needs.

3. SEO & SEM

Google's algorithm is constantly modernizing, and the importance of utilizing applicable and specific keywords have skyrocketed. Therefore, Search Engine Optimization (SEO) becomes an important skill that every digital marketer needs to have to support all levels of digital marketing. The technical aspect of SEO can be handled by the more technically-oriented people on the team, however, having a solid knowledge on the dynamics of SEO is crucial along with having a knowledge about the procedure of how to optimize all forms of content for running a successful digital marketing campaign. Both SEO & SEM helps you not only to push your content to the target audience but also helps you narrow down your customer database.

4. CRM

Monitoring customer experience helps companies understand the growing needs of their target audience. Digital Marketers need to develop skills of Customer Relationship Management which involve strategies you can use to monitor and maximize customer experience. Connecting with your customers on a more emotional and personal level is always an added advantage for the brand as it increases the chances of customer loyalty. Skills such as empathy and communication should be installed in a marketer to improve Customer Service Management.

5. Communication Skills

Good communication skills in a digital marketer includes variables such as spreading impactful messages, establishing trust, and building relationships. The motive here is to create an impactful message and deliver it to customers in a way that's clear, concise, interesting and relevant. A Digital Marketer should have the ability to look at things from a different perspective, to be able to communicate ideas in a way that the audience will understand, along with understanding what the audience will find entertaining and worthwhile.

6. Social Media

Social media is becoming an arena for public conversations. Digital marketers can use that to their advantage to convey relevant message to the relevant audience. There is more to the skill of Social Media than just consistently posting content. The quality of the content, the relevancy of the content, and engagement with the audience are 3 other factors that marketers need to understand while creating social media strategies. Each social media platform has its own algorithm which helps businesses target their content to a specific audience which helps them get accurate data. Some of the new tools such as paid advertising, boosted posts, hashtags, and business groups helps companies establish their presence in Social Media.

7. Basic Design Skills

Visual content today gives you more exposure than written content. Videos are taking over the internet because they are now known to have a higher conversion rate, engagement and higher SEO rankings.

It is best practice for Digital Marketers to have basic knowledge about softwares such as Adobe Creative Suite (Photoshop, After Effects, illustrator, InDesign, etc), Canva, Inkscape that would help them in creating visual content.

It is recommended to have the basic knowledge of every skill with specializations in a few. Keep in mind that although the technical knowledge and skills could be learned, the traits and qualities to achieve the knowledge cannot be acquired the same way; prioritize improving your soft and hard skills.
Ultranet –
For further enquiries on any of our expertise or services, whether it is for website design & development, mobile application development, or digital media marketing, please feel free to contact or WhatsApp +6016-2032 000, email [email protected] or visit https://ultranet.com.my Thank you.