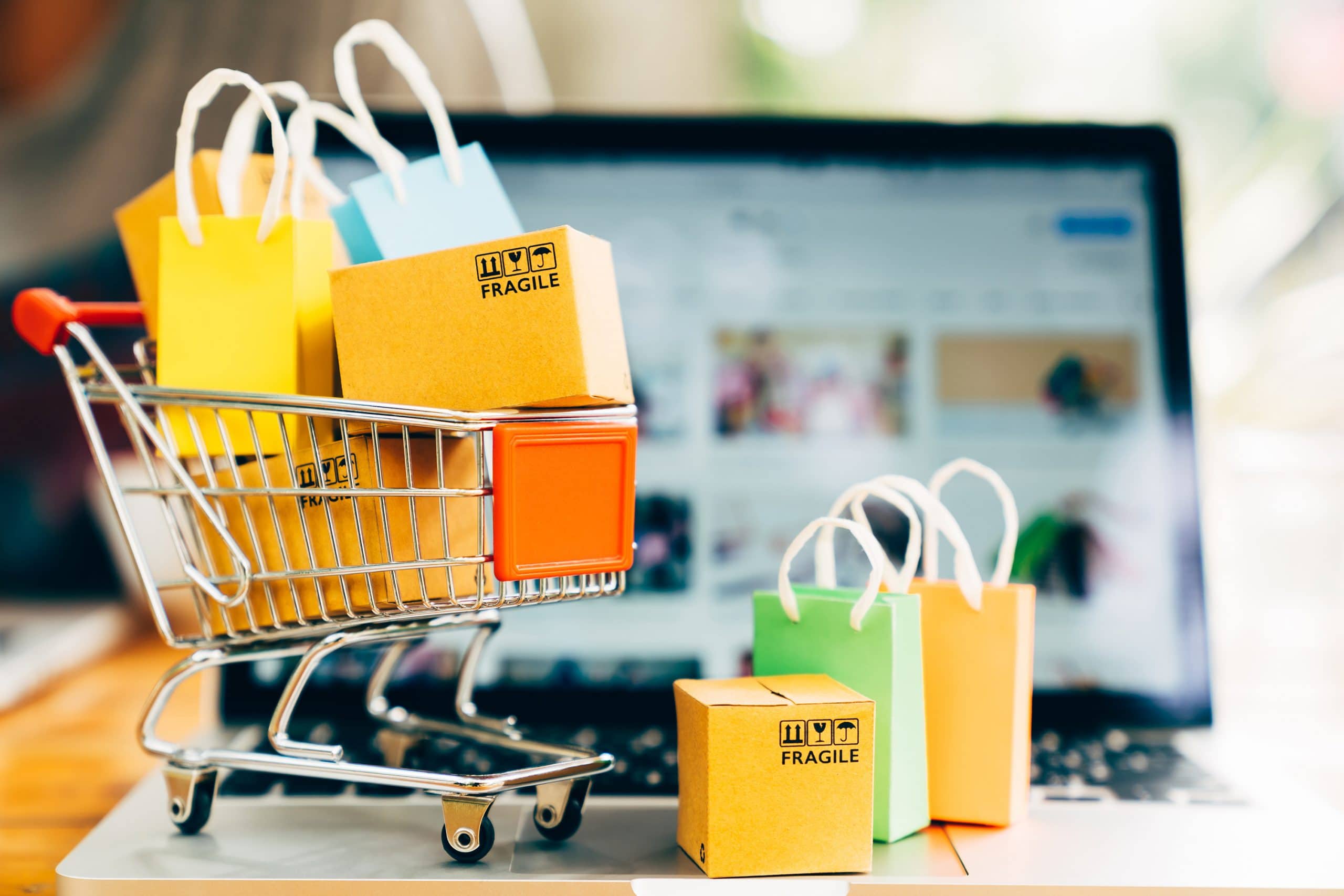 Some of us are bargain hunters. Some of us are big spenders. Some of us are straight-up shopaholics. The act of shopping can be anything from a daily necessity to a calming ritual, a hobby or even a bad habit.
No matter how often or not you shop, the way we shop is changing in the digital age. As marketers, over time, we have done our best to understand the influence that targeted ad placements via social media can have over the consumer in getting them to check out.
But has it now become mainstream, and is shopping via social media the new normal?
So What Has Changed? 
COVID has changed our everyday lives, and one factor that is overlooked is the way we shop. Due to the closure of non-essential item stores, the way we could access fashion must-haves, fun purchases and luxury items became exclusively online.
At the start of Lockdown, the use of social media had never been higher. With people forced into isolation, the only solace for friendly interaction was virtual.
At the end of April 2021, Facebook reported record-breaking numbers on usage, with users rising from 2.6 billion to 3 billion worldwide.
This added influx of people also saw a rise in the time spent looking at brand pages on Facebook. Most noticeably, this was shoppers getting the fix they could no longer get from visiting their local high street shops.
As people were looking to satisfy their shopping habits online, the big players of social media noticed and consequently made several updates to help streamline the online shopping experience.
Instagram
Instagram launched the "support small business tab" in direct response to the Lockdown. It helped its users share their support for local small businesses in Story format, helping to boost online engagement for these businesses.
Facebook  
"Shops" was launched for small businesses to attach and set up an online store to their Facebook and Instagram pages. This allowed e-commerce businesses to directly show and share products with ease and without a professional website.
Pinterest 
The new "Shop with Lens" tab uses image search to display matching products available online when users snap a photo of an item. They also optimized their app purchasing, which saw great results, proving that people feel more comfortable buying in-app than branded sites.
The New Normal
Shopping via social media has no plans on slowing down; online retailers are constantly and continuously perfecting and making the online shopping experience as smooth as possible.
Whilst we are in a world where we cannot physically go to a place as quickly as before, the ease and convenience of having something you want in a couple of clicks is very appealing.
Conclusion
All of these changes helped influence and normalize online shopping habits, and in a time where you should be socially distant as much as possible, it isn't such a bad thing.
So yes, whilst it seems like shopping via social media is the new normal, we think that this will only increase the dynamic industry of E-commerce. Bringing new user functionalities that will push us into a new, exciting realm of marketing and consumer behaviors.
Whilst Lockdown is nearly over (fingers crossed), people may still feel wary of returning to the high street straightaway. If your business has been affected by the restrictions, emphasizing may be the key to gaining back your consumers.
If you need help ensuring that your social pages are optimized, that you are exploring new targeting options and that you are maximizing conversions, reach out to us at Ultranet, we'd be happy to tell you how we can help.