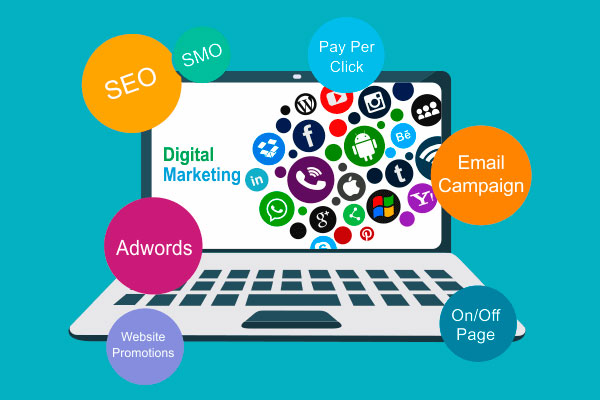 Here we will go to some benefits for hiring a digital marketing agency in your company:
Work with Experts
For most small businesses, you just can't hire digital marketing experts on the onset of your campaign. This is something that takes time and thorough consideration. Plus, it can be time-consuming for your team to understand all online marketing techniques, such as SEO strategies and social media marketing.
Also, if you could hire experts for your business you will need to pay for them too much money. So we recommending hire a digital marketing agency with acceptable cost.
Hire A digital Marketing Agency That Gives you Professional Marketers…
Also, the agency will give you talented professional marketers, so you will save time for teaching or helping your employees how to make a big digital marketing strategy.
The benefit here is that these experts have worked on similar projects in the past. So, you don't expect to cough up for costly services to leverage their expertise.
A digital Marketing agency will give you creative ideas:
Every digital marketing agency or even marketing agency is doing meeting every day or at least every week in order to discussing every one 's idea about special notch, or making a brain storming to discover new ideas and them collecting them and make a professional content and plan. After that the agency will offer this plan to your business.
For example, when it comes to social media marketing, a digital marketing agency will help you know where your target audience is mostly available. They'll determine what content appeal to the most and how they share and consume it. This will help to streamline your social media campaigns.
SEO Team…
Also, when it comes to SEO , the SEO team will put a strategy on how to appear in Google search engine within 2 months , or where can they optimize your website location "local business" …. Etc.
It's a Digital Widespread Service
One thing that makes a digital marketing agency your best bet for online growth is their scalability.
After working on any project the digital marketing agency can make your business more wide. You will get more and more clients that are interesting in your products or services.
Manage Your Budget Well
The digital marketing agency has Susceptibility to manage the budget you gave it. It can divide the whole budget into parts, so you will find the big part of the budget goes to campaigns , and some part of the budget goes to designs, also, some part goes to content….etc
Hire A Digital Marketing Agency & Save Your Effort..
Digital marketing agencies effectively manage your digital marketing budget with developed tools and processes to carry out tasks more efficiently. Working with a reliable agency will help you focus on your other important business operations, and you can rest knowing they are handling your digital marketing efforts.
Digital Marketing Agency using tools
Digital marketing agency have a big data base of digital tools, which help it using these tools for making a quick result, and a detailed campaigns.
Also, we have to put on our minds that most of these tools are premium services, and the costs increase with the addition of certain features or an upgrade. You will need analytics, keyword research, competitor analysis, paid search management, and automation tools.
More Expensive but More Advantage
Undoubtedly, that all digital marketing agencies are more expensive that hiring a social media marketing team or a SEO person in your company. But indeed, you will get a professional competitive service.
As we explain before the digital marketing tools using premium tools, and have digital marketing experts, so everyone needs attractive salary to do all his best so that offer a professional service.
So, if you are a hesitating of hiring a digital marketing agency because they are expensive, make sure that they are offering the best professional service to your company.
How to choose the right agency?
Digital marketing is a slow and continuous process, so choose the right firm. Run away from those companies that promise instant or quick results. Determine the main limitations and specialties of a firm before making your decision.
Let them tell you the primary industries they cover, and they must share with you some of the tools and techniques they use. If necessary, you can ask for reports of their past and current projects to examine their performance.
A Digital Marketing Agency's History
Sometimes it is important to focus on the history of the digital marketing agency because it will know you if they are dealing with a big known companies or not, but we think that nowadays it is not important to focus on this point because many small digital marketing agencies didn't deal with known companies, but they are offering a creative professional digital service, and they have a good reputation.
Online Performance:
Also, determine the online performances of the agency's web properties. Their ranking on search engines helps to reinforce your relationship with them. Don't forget to confirm their experience in the industry.
However, everything you do online has complex back-end elements like code and metadata, and they all play a role in increasing your visibility. Only a digital marketing agency who's comfortable with everything from UX to HTML can assure you of a profitable campaign.
Finally,
we want to notice that hiring a digital marketing agency is an important thing to grow your business online.