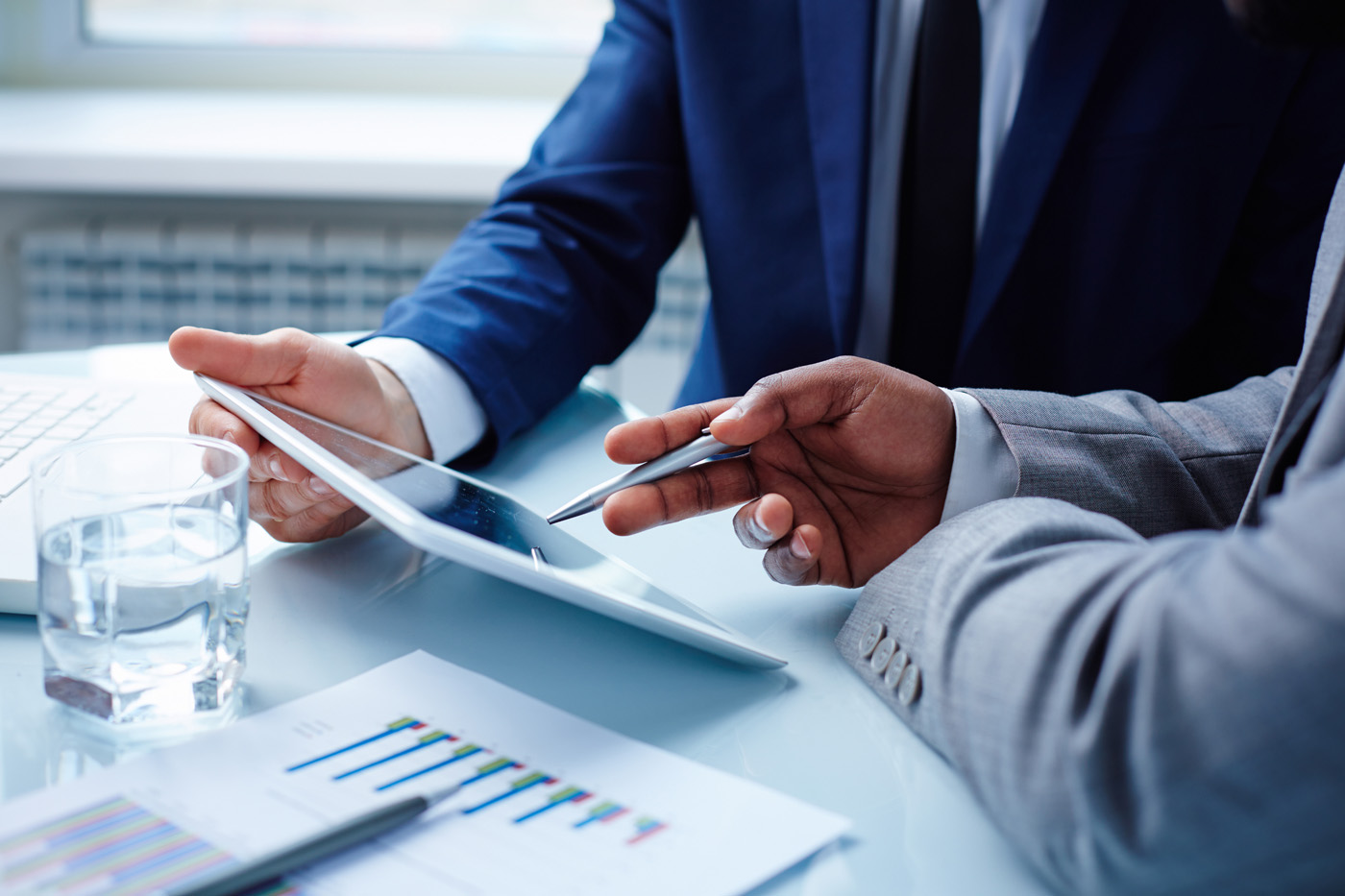 Ultranet's Ultimate Guide on How to Effectively Implement Google Ads
Are you struggling to reach your target audience online?
Or,
Not sure how to utilize the hard-earned capital for much better growth?
Or, you are already spending on online marketing, but the results are not satisfactory.
Google Ads is the solution to all your problems.
We know what you are thinking. Google Ads is no joke; it's not that easy; a lot of money gets wasted, there is so much competition for the first page, your competitors are always one step ahead, and so on.
We get it. But, you can get out of these difficulties if you get a few things right. Yes, the 80/20 Pareto principle seems to apply even when it comes to online advertising.
According to research, over 259 million unique visitors and 4.8 billion people spend time on Google daily. It can be for many things, including but not limited to searching, surfing, or just basic research.
So if your online advertisement is not giving enough returns on investment, it is high time you switch your campaigns to Google Ads for better visibility.
The competition to rank higher in Google SERPs (Search Engine Result Page) is much bigger than you can imagine. Almost everyone out there is fighting for it. Even with the best content and SEO strategy, sometimes it takes several weeks and months to reach the first page. It's a game of patience, tact, and good old hard work.
But what if you need the results right away?
In that case, look no further than Google ads. If you are an online marketer, or even someone who has a knack for marketing, chances are that you know how Google displays ads on the SERPs. But in this blog, we would like to show you how those ads end up being on the most sought after positions on the SERP.
If you do it right, you will start seeing results within an hour. No kidding. But first, you need to be aware of a concept pretty famous in the online ads industry – PPC or pay per click. Let's dig in.
Google Ads are performance-based, which means Google will charge you only if the user clicks on your ads and not just for impressions; in simple words, no clicks mean you don't have to pay.
The secret to rank higher and win in this competition is to give Google your best quality content and a strong bid for your ads.
Okay, but what exactly is a bid, and how do I do it, you ask?
Well, bids are like an auction. Businesses with an online presence have to pay Google to have their website on the top of the SERP when someone searches for keywords relevant to their business. Since everyone using Google Ads will bid, the decision depends on the best bid and quality of the content provided.
But there's more to it.
It doesn't mean that the highest bidder will get the first placement or position on the SERP; you also need to provide high-quality relatable content for the searched keywords. And this has made Google ads a popular choice amongst business and digital marketing professionals to reach new and massive audiences to increase profits.
People find Google ads confusing because of its terminology like PPC, Conversion Rate, Click-through Rate, etc. Still, it's not rocket science, and today we will make it simple for you and teach you how to begin and optimize your ads. Just stick with us by the end of this step by step guide to Google Adwords.
What are Google Ads?
Before we explain the concept, let's take a look at the history of Google Ads.
Google Inc launched Google Adwords when they became famous in October 2000, but after rebranding in 2018, it was renamed Google Ads.
Google Ads is a paid advertising platform provided by the world's biggest and most successful search engine. It is a pay-per-click marketing channel where you pay for the clicks you get on your advertisements placed on the Google SERP instance, every time someone puts in a keyword to get the results.
Google Ads is an efficient way to drive quality traffic to your website and improve your reach to potential customers who are looking for products and services similar to yours on the search engine.
Running ad campaigns via Google lets you display your ads to other channels like Blogger, Youtube, and Google Display Network.
It lets you monitor how your ad campaign is performing by using a dashboard. You can check every minute's progress, including the reach of your ad, total impressions, number of clicks, cost per click from the moment you publish your ad. You can also make changes to your ad banner and text even if your advertisement is live at a given moment.
You can run multiple ads at a time and set the spending budget for each. If you are not happy with the performance, Google allows you to pause or stop the campaign then and there.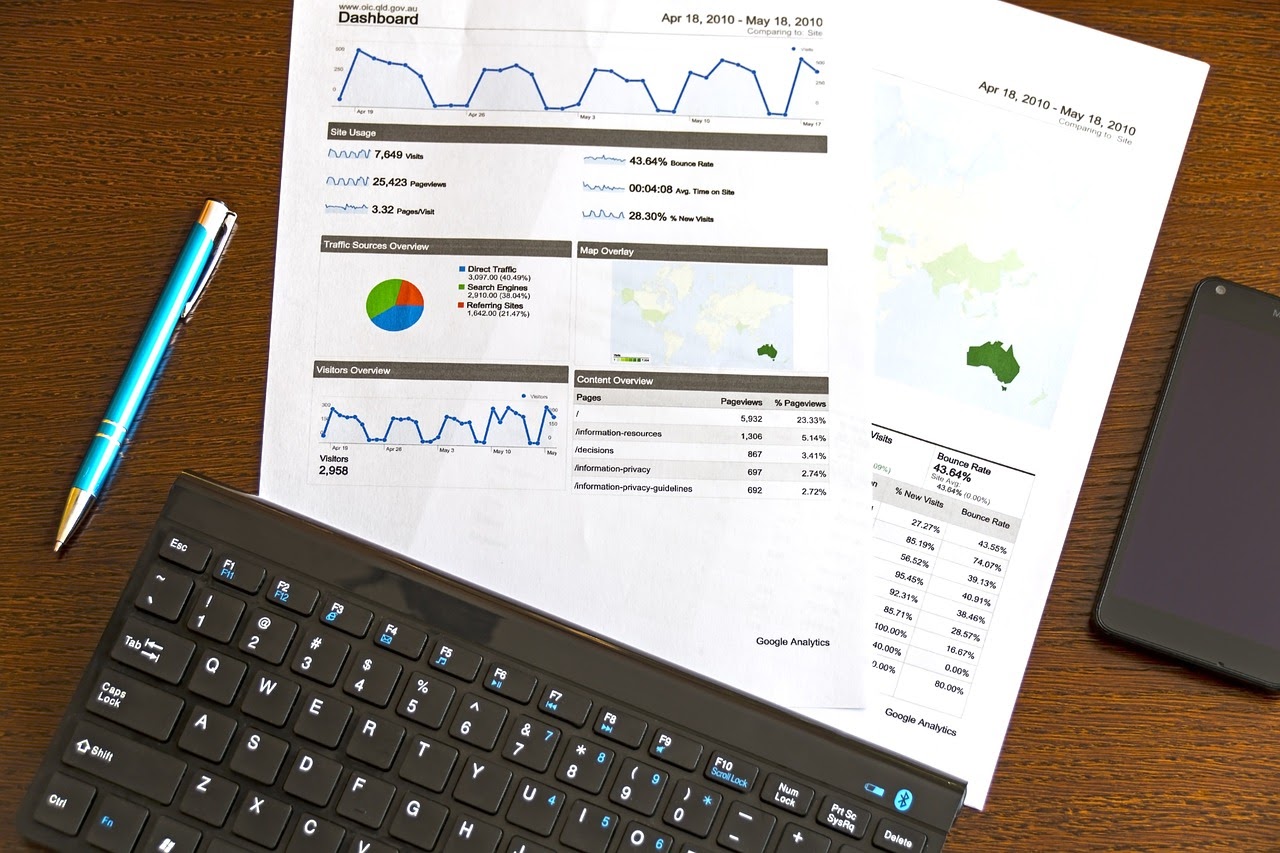 If you have tried earlier and failed, it's okay; this guide will help you figure out what might not have worked for you as there could be many reasons.
First, let's see the terminology associated with Google ads and understand each of them and their roles when you optimize your Ad campaign.
1. Keyword: is a term or expression that users type in a search engine when searching. You optimize your ads for these keywords and want to be as precise as you can so that every time they type in your chosen keyword, your ads show up.
For example, if a user is looking for a solution and types "best toothbrush to fight cavity," he/she will get the results from advertisers that targeted the keyword "best toothbrush" and "toothbrush to fight cavity."
2. CTR: Click-Through Rate is the rate of clicks on your advertisement.
It is obtained by dividing the total clicks by total impressions. The click is the number of clicks on your advertisement, and 'impression' is the number of times an ad is shown to the user.
It helps you to understand whether your Ad is working or not.
3. Bidding: It is nothing but the amount of money you are willing to pay to Google for every click it brings to your ads. You can set any amount as per your budget, but remember, the bidding amount varies.
Suppose you have targeted better keywords and provided quality landing pages with your advertisements compared to other bidders, you may end up paying less than what you have decided to pay. You can choose either of the three options –
CPC is the cost per click when you pay for each click your ad gets.
CPM is the cost per mile when you pay for a thousand impressions on your ad, and not for the clicks.
CPE is the cost per engagement where you pay for a predetermined action associated with the ad.
If you think why Google charged less than what you had bid, then the answer is that if other bidders are bidding less for the same keywords as yours and if your Ad produces a good quality score, Google will optimize bids and impressions.
4. Quality score: It is a metric that depends upon the click-through rate, the user experience of the landing page, and the relevancy between your advertisement and website. The quality score of your ad ultimately determines your ad rank on the SERP.
This is the crucial reason your ad copy and landing page must be cohesive and relevant to each other. You provide quality in your advertisement because Google cares about its audience and their experience, too, just like you do.
Hence, it does not matter how much you are bidding or how the much bigger brand you are; what matters is your content and advertisement quality. Thus, Google ads allow every business out there to compete with the giants in every industry.
5. Ad-Rank: Ad-rank determines your place in the competition; the higher your ad-rank, the better chances of ranking higher on the SERP.
It is determined by multiplying the maximum bid by your quality score.
A higher ranking is inclined to get you more impressions and clicks, hence more conversions.
6. Conversions: Conversion is nothing but the action made by the user that you wanted as a result of clicking on your advertisement, for example, app installation, subscribe to your channel, product purchase, etc.,
Having a higher conversion rate also implies that your Ad is very relevant to your website or landing page and delivers what is promised in the ad.
7. Ad relevance and Quality score
As an advertiser, you naturally desire your Ad to be placed on the #1 position, which means you want the highest Ad ranking.
Quality score is one factor determining your Ad Rank, and the other one is your bid amount.
Now quality score depends on your Ad quality and relevancy.
To find out the Ad quality and relevancy, Google measures CTR. Google will check how many people clicked on your Ad when it went live for the first time.
That means you need better CTR; otherwise, things might not go your way.
So how will you improve the CTR?
It turns out this too can be laid out as a finite number of points to remember –
Carefully select the keywords; the higher the relevancy, the higher the performance. Your every keyword will have a separate quality score according to their relevance with the searcher's intent.
Make sure that you give what you have promised in the Ad copy.

Google wants its users to have a pleasant experience whenever they come online. So you make sure that you give the information that the user has searched for; in a simple word, it should be relevant to the user's search—improving the user's experience.
Remember, if your quality score is high, the acquisition cost will be much lower, and you will get better Ad placement. So whenever you set your ad, always focus on the quality of your ad to get maximum clicks in real-time.
How Does Google decide what you are going to pay?
We know CPC  or cost-per-click is what you pay to Google for each click, but if your Ad rank is high, you end up paying less than what you bid. Let's see the math behind it.
To determine your ad's actual CPC, Google will compare your max bid + quality score + Ad rank to your competitors.
Look at this illustration for better understanding.
You can see how Advertiser 1 is paying less for a higher position due to his high-quality score. CPC also depends and largely varies on your industry and how much your competitors are bidding for the same set of keywords.
Getting Started with your First Ad Campaign
The moment you begin with your first ad campaign, you will see a whole lot of choices in front of you. Such as,
Decide how much to spend.
Choose your target audience.

Location
Network
Keywords

Set your bid Write your ad
Step 1: Set a budget for your campaign
Setting a daily budget is entirely up to you; there is no minimum limit here. Initially, you can start at $50 to get a better idea of what goes in and comes out of your investment.
You can decide your budget as per your profit margins from your business, and how much you are willing to pay to google as a commission.
Also, consider the conversion rate as everyone who clicks on your ad doesn't need to make a purchase; you can take that into account and then decide your bid or maximum CPC you are ready to pay.
Step 2: Choose your Target Audience
Advertisers spend a lot of money on advertising to generate leads, get more conversions, and brand awareness. But many of them fail to drive the desired results due to mainly two reasons.
Either they don't know who their target audience is or look at all the wrong places.
That is why it's essential to have a thorough understanding of your target audience.
A.Location
The choice of location allows you to choose the region where you want to display your advert. If you have a product that you know people from a particular city, state, or country are looking for and will buy because it will solve their problem, you can select that region for better reach.
You also get to limit the bid for each region; for example, if you think the conversion rate will be higher in say Texas, then you can adjust your bidding higher for Texas than any other place.
It also means that Google with display your ad only in selected regions of your choice.
B.Network
The network defines what you expect from your ad campaign and what type of campaign you want to create. You get to choose from different classes as per your requirements, such as search network, display network, or combination of both. You can also create video advertisements and shopping ads.
PPC advertising refers to the Search Network; it is a text-based advertisement mostly to drive website traffic and generate leads or conversion. It shows the text-based results that show up directly on Google SERP above the organic listings for a particular search query.
The search network focuses on the searcher's intent. For example, if a user searches for "best toothbrush for the cavity," and you have targeted the keyword relevant to the query, your ad will show up, and you only have to pay for it if the searcher clicks on your ad.
That means you can expect better results than on the Display Network, which is typically utilized for brand awareness.
Google Display Network banner ads typically show up on other websites. These ads get displayed on websites and blogs.
You can create up to 10 banners of different sizes suggested by google ads. Google has two million websites on its Display Network and claims that they can help you reach about 90% of the internet's visitors.
C.Keywords
As of now, you are aware of the importance of keywords in your advertisement. You want keywords that match with searcher's intent at the same time to solve their queries.
Each ad group will have a set of 5 keywords, and Google will display your ad based on your selection.
Google Keyword Planner is amongst the best resource to search the keywords for your advertisement.
Just type a keyword, say "toothbrush for fighting against cavity," you will get a list of keywords related to your search term with the volume, which means the monthly count of the particular keyword being used by internet users to look for a product or service online.
Apart from Google Keyword Planner, other platforms to look for keywords such as SEMrush, and Moz Keyword Explorer are a few good choices. These tools can help you with the best options and let you know what keywords your competitor's target.
There's a tricky nature to the art of keyword selection. We all know that the higher the search volume, the greater the competition. That's why you need to combine the keywords from low to high search volume and create a better match or phrase that matches the searcher's intent.
That brings us to Match Types for Keywords.
Google Adwords has four primary match types:
Broad Match is the default setting and uses any word from your keyword phrase in any order. For example, "dentist for a root canal in New York" will match "root canal dentist" or "dentist New York."
Modified Broad Match enables you to fix certain words in a keyword phrase using a "+" sign. For example, "+dentist for a root canal in Newyork" in any search with the term 'dentist' your ad will appear, such as "best dentist," or "dentist near me."
In Phrase Match, the ad will display the queries that match your keyword phrase in the exact order but may have different words before or after it. For example, "cavity dentist" will be displayed as the "best cavity dentist" or "cavity dentist near me."
Exact Match will display your ad when the searcher's query matches your keyword phrase written in the precise order. For example, "cavity dentist" will not show up in the search for "best cavity dentist in NewYork."
#Negative Keywords: Negative keywords ensure that your ad won't get displayed to irrelevant audiences. You can add these keywords while setting your ad campaign.
Voila! You are now ready to write your first ad!
Step 3: Write your first ad
Writing an advertisement is the most challenging part because a user will click on your ad depending upon the copy or the message your ad conveys through the ad copy.
The searcher will click on the ad depending on whether your ad says that your product or service can fulfill your audience's needs in the best possible way.
You have to be very specific with your word choices because of the word length limitations in an ad copy. So it would help if you use something compelling, triggering, easy to understand, with a clear CTA or call to action.
You should use emotions in your writing, such as curiosity (increases clicks by 927%) and fear. Outbrain's study found that negative headlines (statements focusing on threats or induce fear) got 69% more likes than positive headlines.
But as an advertiser, you need to understand when to use negative headlines because it may backfire.
Headline
Create your headline, which gives the subject's idea, for example, "Complete Dental Checkups" or "Best Dentist in NYC."
Description
Here you have the opportunity to stand out by explaining why you are the best choice. The description will be available right below the headline Add URL
Always provide a URL with your advertisement so that they can visit your website and reviews submitted by other clients. You can remove "https://" for more space.
Call to Action
Having no call to action in your ad can make you suffer from poor performance. Telling the audience what to do always helps.
Ad extensions
With the Google ads, you also get to use another feature, which is Ad Extension. This feature lets you provide users extra information and the ability to interact with it.
Check for all the measures once again to be sure that you haven't left any page unturned, and that's all; at this point, you are ready to publish your advertisement.
What happens next?
After you publish your ad, Google will first analyze the ad; if it finds any error, it will report you and let you fix the error and post it again.
Once your ad(s) is live (it will take some time), all you need to do is sit back and monitor your ad campaign(s). It would be helpful if you keep patience as sometimes it may take up to a month to get the desired results. Meanwhile, observe your ad's performance, turn off if a particular ad didn't work, and analyze the data.
Keep experimenting with the new ads and ideas for more practice. Happy advertising!
Do reach out to us in case you need help with running your Google Ad campaigns.
Or just talk to one of our online advertisement specialists to know how you can make your ad campaign deliver more and cost less. We have experts who cater to all niches and industries.
See you on the other side!